The Best Tools for Electronic Signatures
The global pandemic has meant that we're turning to more online tools to complete tasks that we used to do in-person, from digital whiteboards to electronic signatures. Making sure the latest versions of your business' legal agreements are signed by everyone is crucial in protecting your business.
Electronic signature software isn't just about lessening your environmental impact or maintaining social distance right now; it also helps get documents signed far quicker, which keeps your business moving forward. Here are our top tools to get you started:
Part of the Adobe suite, Adobe sign claims to "deliver the best possible document signing experience.".
You can trial it for 14 days for free, and their basic packages start at £10.42 pm which includes features we use all the time like automatic notifications and reminders on documents and commenting on PDFs.
It integrates with Microsoft 365, Salesforce and more.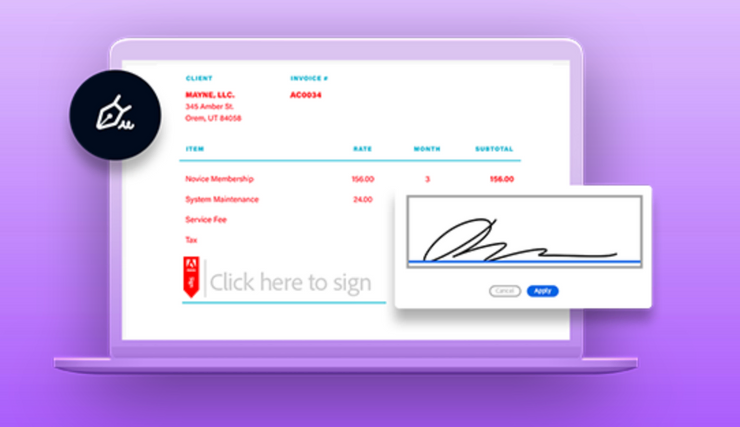 If Gmail and Google Drive are your platforms of choice, Dochub is a great tool to sign PDF documents online as well as request signatures.
Their free plan includes:
2,000 documents

5 e-signatures per month

3 Sign Requests
To connect DocHub to your Google Drive follow these instructions and the next time someone sends you an agreement via Gmail or Google Drive you'll be able to sign your document in a matter of minutes.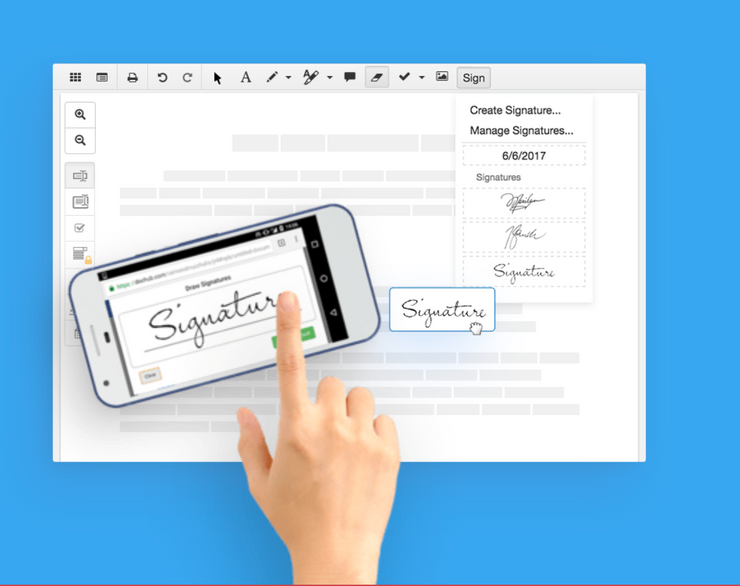 DocuSign has a wide range of products that essentially act as a suite of products to automate your entire agreement process from e-signatures to contract analysis using AI.
If contracts are a big part of our business, this is definitely a tool worth looking into, but if you need something a little simpler they've got you covered too!
DocuSign Free Edition lets you sign as many documents as you want as well as access all of your signed documents from DocuSign's secure cloud storage.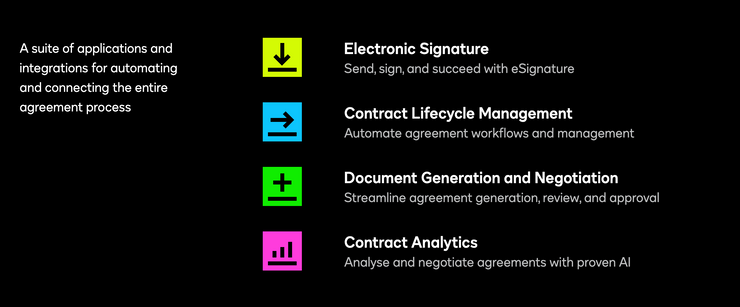 Once you've chosen a provider you'll not only save time and money (always a win in our eyes!), but you'll be making sure everyone you work with from suppliers to customers will have a great experience — keeping them coming back for more!