Ethiqs Legal Podcast - Episode 1 - Legal agreements for cloud services providers (Part 1)
That's right, you heard it here first.  Ethiqs Legal now has our very own podcast!
The Ethiqs Legal Podcast aims to educate and entertain the business community with accessible jargon-free content on a range of business topics.
Our very first podcast is part of a 3-part series on cloud services agreements.  In this first episode, we break down the various types of cloud services: SaaS, PaaS, IaaS and XaaS.  Not sure what these stand for?  That means you're our ideal listener.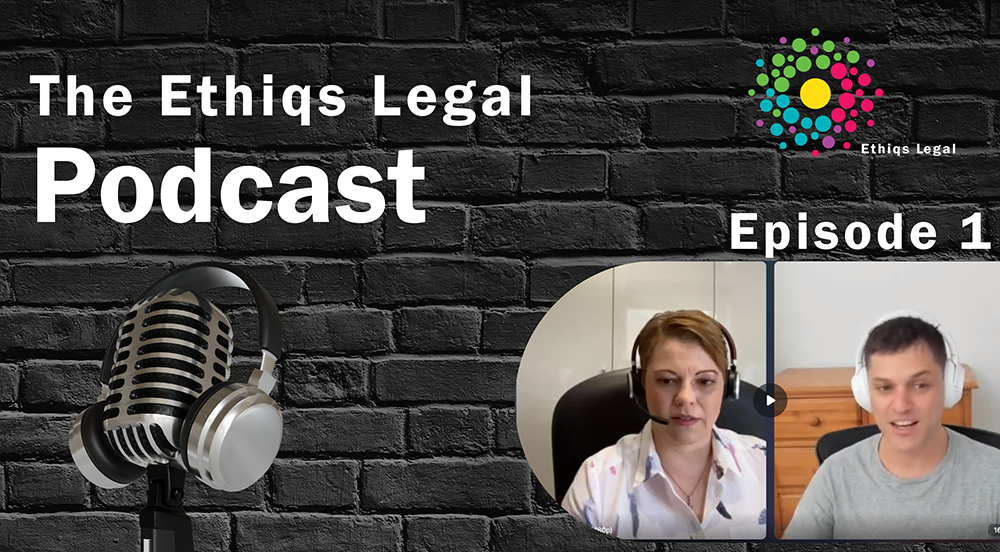 Launching a cloud-services or online business might sound highly technical but its actually never been easier.  Join us in this series as we deep dive into the wonderful world of everything as a service.
If you like the podcast, please subscribe, rate and share.  Got an idea for a podcast topic?  We'd love to hear it.
Happy listening until next time.